With the spread of internet, traditional publishing has totally changed. Currently, PDF files are the common format for saving project. It is convenient for the company or individual to connect with PDF documents. But as a matter of fact, it is not the exciting way to present your great idea. As we all know, you can just show the static presentation without any other dynamic effect. However, in today's digital age, there is a new way to display your great idea with the attractive page flip effect. Besides, the digital publishing software empowers you to convert your PDF files into interactive online flipbook.
PUB HTML5 is the popular digital publishing software that helps you to reach a wider audience faster, simpler and cheaper. For the one thing, it enables you to capture your audience attention with the amazing page turning effect and animation effect. For another thing, it saves your money and time in that the branded digital flipbook can be viewed smoothly on any devices.
The key features of PUB HTML5 to help you create interactive flipbook
1. PDF to flipbook conversion
Thanks to the software, your PDF can change into page flip publications in seconds. PUB HTML5 preserves you original PDF contents as well as introduces new features. The pre-designed templates and themes in PUB HTML5 are for you to modify your flipbook with attractive outlook.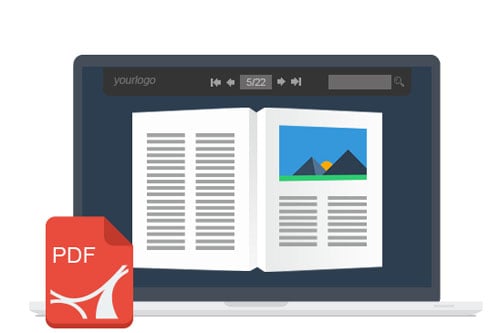 2. Rich content with multimedia
The comfortable reading experience needs the diversified content. Luckily, PUB HTML5 allows you to enrich your flipbook with Animation Editor. You can entertain your readers with the dynamic text, videos and slideshow. Besides, you can add animation effect to your content.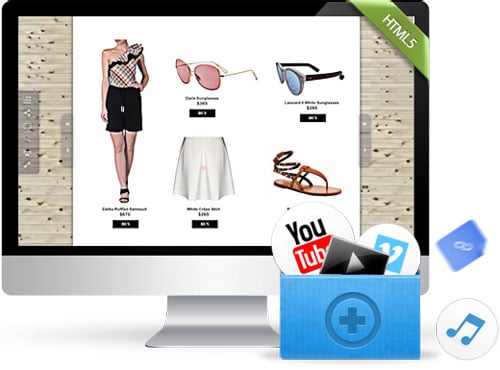 3. Available on any device
PUB HTML5 is the pdf to html5 converter which helps you to publish digital publications running on any devices. Readers can easily access your publications with iPhone, iPad and Android devices. And it is easy to share your publications through social media, such as Facebook and Twitter.