With sights on the year ahead and future marketing strategies in 2015, you can refresh your digital publications with the flipping animation javascript plugin maker. The interactive flipping books can not only beatifying the web page, but also lead to more traffic on your web site. For you better promote your business, your digital publications should be innovative and engaging. But in fact, not every can realize this goal. Everything is different if you make full use of the powerful javascript software.
Here comes another problem that which software is the best suitable for digital publishing. Similar to you, I came across the same problem at the beginning. But now I have of comprehensive understanding of those software. Now, for your sake, I am going to share you the top3 flipping animation javascript plugin makers.
Top 3 flipping animation javascript plugin makers
1. PUB HTML5
PUB HTML5 is the first one that met my requirement. First of all, it is easy to take my control of it. The operation is simple and easy to understand. Then the powerful animation editor impressed me most. With the Animation Editor, you can add hyperlinks, slideshows, videos and audios to achieve animation effect. If you are going to promote your business with the digital catalogs, adding e-commerce is of great help to you. The last but not the least, it is the free flipbook creator that enables you to create comfortable reading experience. With a series of pre-designed templates and themes, it is easy to create your unique flipping books. At last, it is easy for you to save the flipbook as the plugin.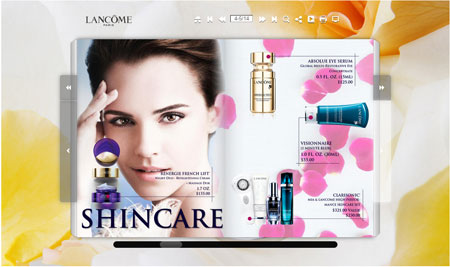 2. FlipHTML5
FlipHTML5 is the page flip software that converts pdf to flipbook. As far as I know, it provides you the full customization and tons of advanced features. Among all its features, I like the extraordinary personal homepage and animation effect very much. FlipHTML5 cloud platform enables you to upload pdf and modify it in a fast way. Once publishing, it provides you the embed code for you to embed the interactive flipping book into your website.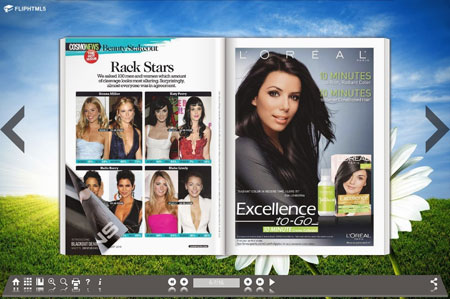 3. Flip PDF
With the easy to use interface, Flip PDF offers you a quick way to batch convert pdf into flipping book. Actually, I am in favor of the batch conversion. For the editors, it is of great help. Moreover, it is easy to add dynamic text, videos and audios.