Adding a PayPal Buy now button is not only beneficial for you to sell your products, it also convenient for clients to place an order. Below tips guide you to add a PayPal Buy Now button in your flipbook.
Step1. Run PubHTML5 desktop client and import your PDF file.
Step2. Click the button "Animation Editor" and enter into an edit interface.
Step3. Hit the icon of "Ecommerce" and choose "PayPal Buy" option to add a PayPal Buy Now button.
Step4. After adding PayPal Buy Now button, click "Action" and "PayPal Information" option on the right side of the editing interface. Then fill in your PayPal email address and hit the button "Product Details Edit" to perfect your product information, for example, upload your product images and add product name and description.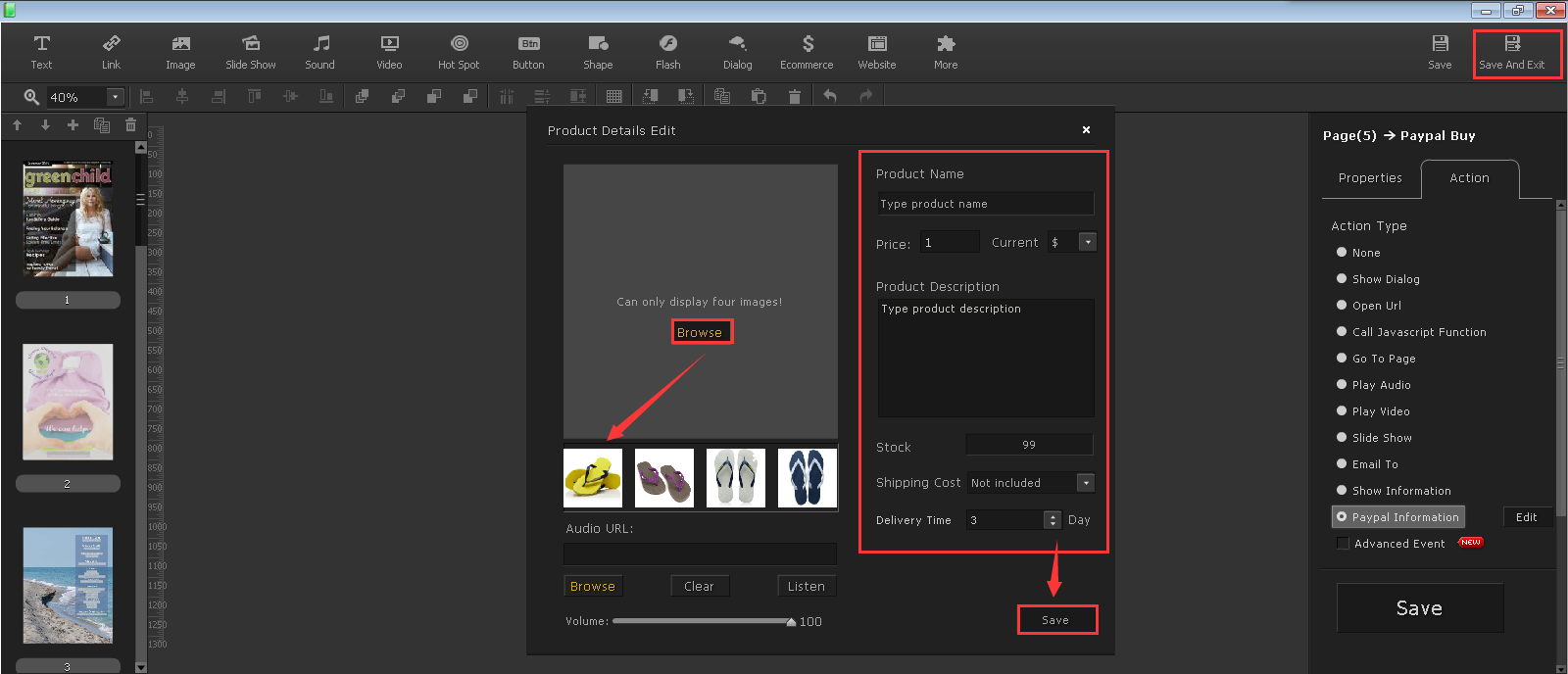 Step5. Hit "Save", "OK" and "Save and Exit" button you can back to PubHTML5 edit interface. Then click your "Buy Now" button and check the detailed information of your products. Beautiful presenting style is good for selling your products.