Using Animation Editor you can easily add hotspots and buttons to your publication. Below is described how to do that.
Step1. Open PubHTML5 and import your PDF or image file.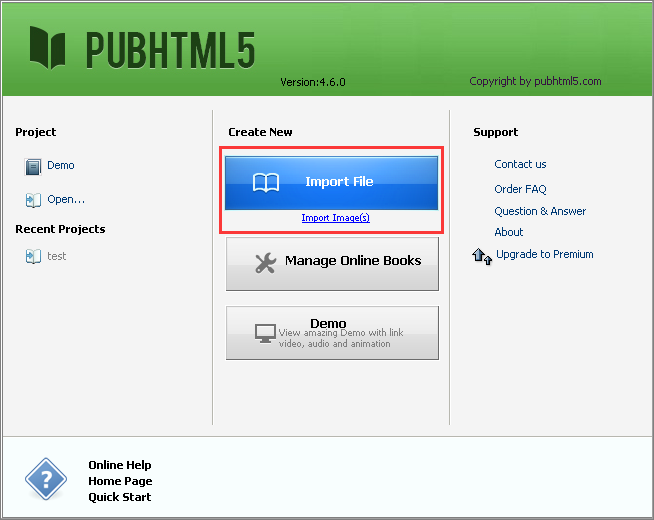 Step2. Click on the "Animation Editor" button on the top toolbar.
Step3. Go to the page you wish to edit. Find the "Hot Spot" icon and choose one of hotspots you like.
Step4. Place the hotspot wherever you wish by drag' n drop.
Step5. On the "Properties" panel, you can change the hotspot color and opacity. If you want to call action with the hotspot, go to the "Action" tab and choose an action type you want, like Go to Page, Open URL and Play Video.
Step6. Click the "Save And Exit" button on the top-right corner and you're done.
Adding buttons to your publication is in the same way as adding hotspots. Taking advantage of buttons, you can jump to a target page, display a slideshow and show information etc.