The buttons on the toolbar can not only navigate readers in reading but also offer a comfortable reading experience for readers. In PubHTML5, you can decide whether to show or hide those buttons on the toolbar or not including the Home button, Annotation button, Share button, Thumbnail button, Fullscreen button, Table of Content and Search button.
Step1. Run the PubHTML5 desktop client and import the PDFs/Images.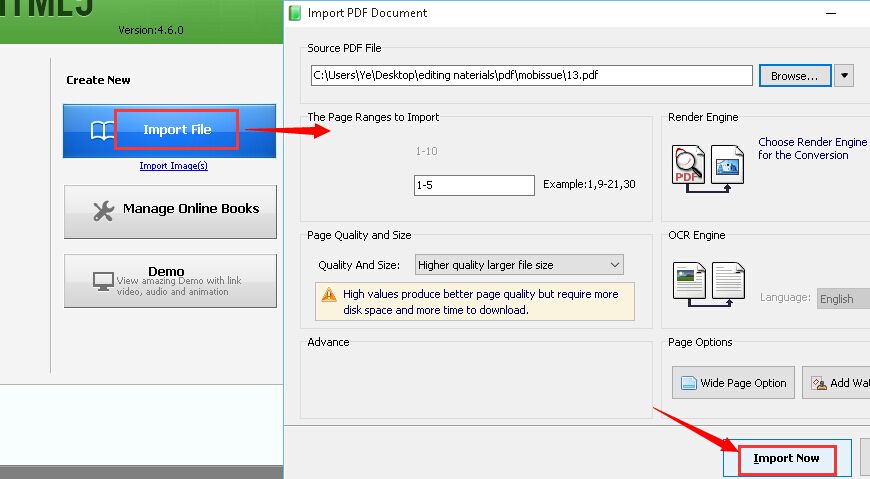 Step2. Toolbar Settings
When you click the "Custom Settings" button, you will automatically go to the "Simple Mode" of this interface.
Then find out the "Toolbar Settings" interface in the bottom of this interface.
Finally you can check the option of those buttons to show them on your flipbooks' toolbar.
Step3. Click "Apply Change" to save the previous editing and preview the effect.