If you want to enable your readers to download your flipbook for offline reading, just follow below steps.
Step1. Create your engaging flipbook and click "Publish to Local" button.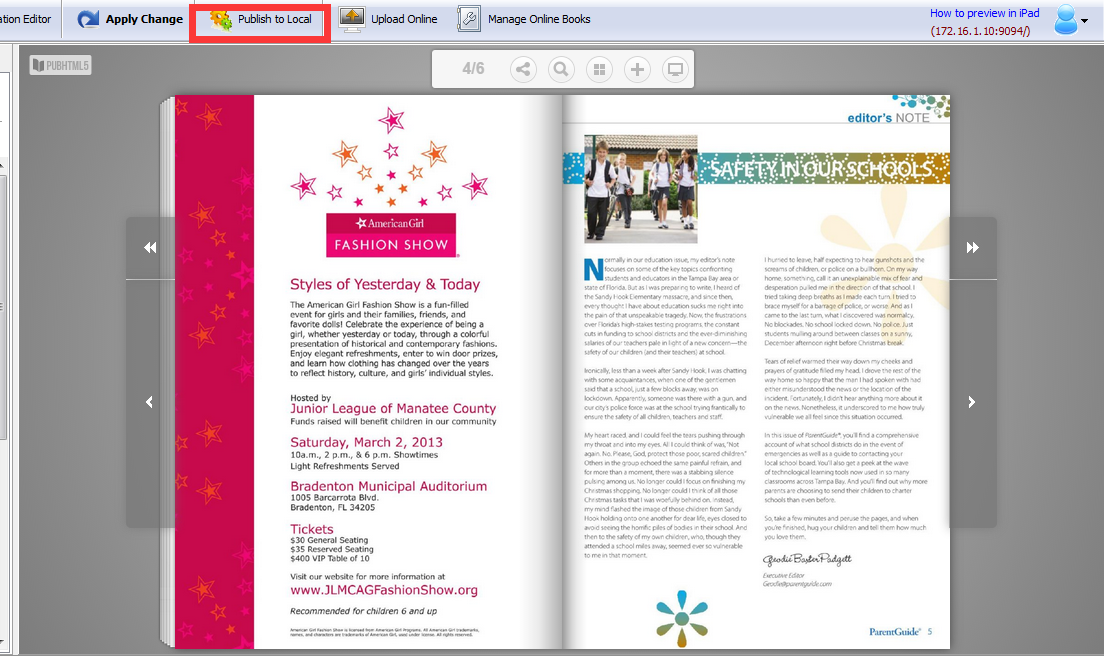 Step2. Publish it in Zip format to local computer.
Step3. Get an URL of your book.
To get the URL of your flipbook, you need to upload your Zip format flipbook to your server by third party FTP tool, like FileZilla etc.
Step4.
Download settings.
Click "Custom Settings" and find the download settings. You can quickly find the download settings by searching "Download". Then you need to paste the link to the blank. Lastly, apply change.