PubHTML5 enables you to save flipbook as WordPress plugins. And Wordpress make it simple to get your flipbook up and running in your websites. Below steps show you how to install flipbook Wordpress plugin on Wordpress website.
Step1. Publish your flipbook as plug-in for WordPress.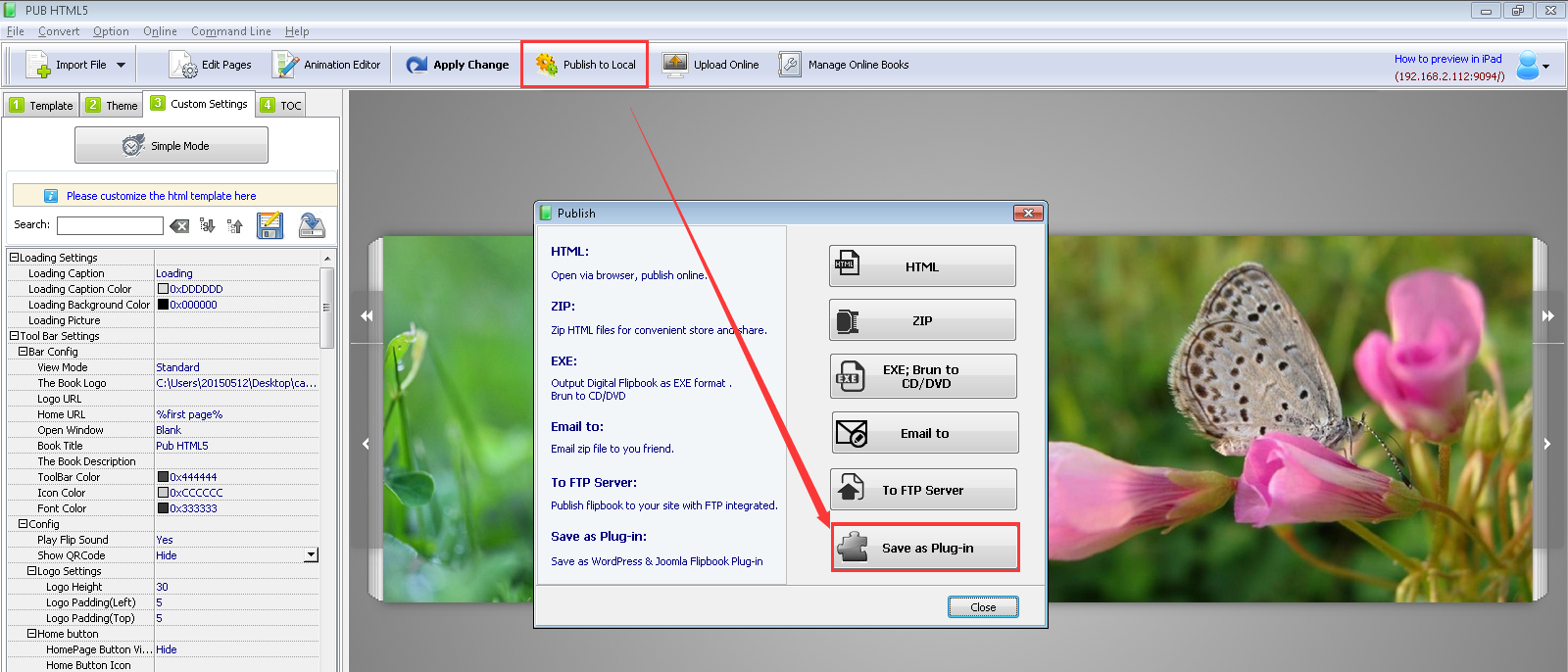 Step2. Log in your WordPress account, find "Plugins" and click "Add New" to upload your published plugin.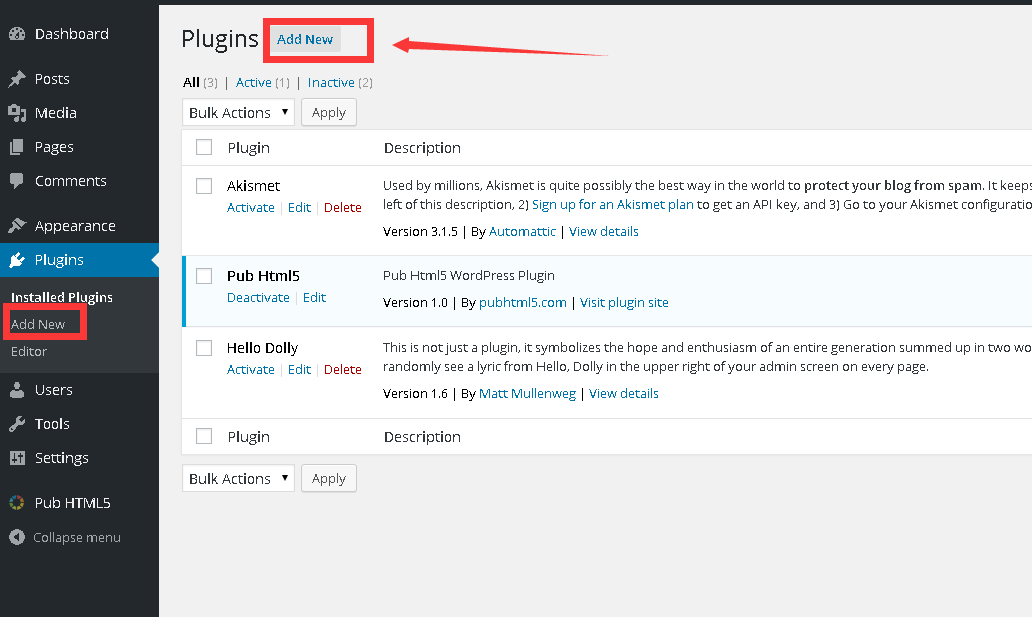 Step3. Install and activate your Plugin.